Testimonials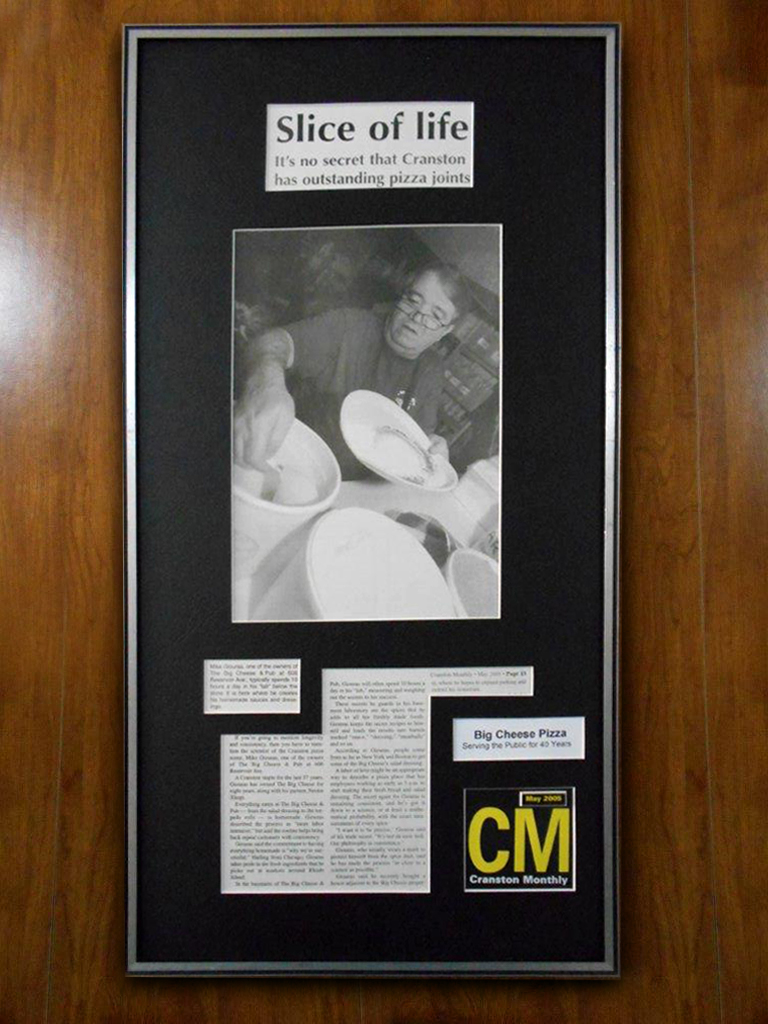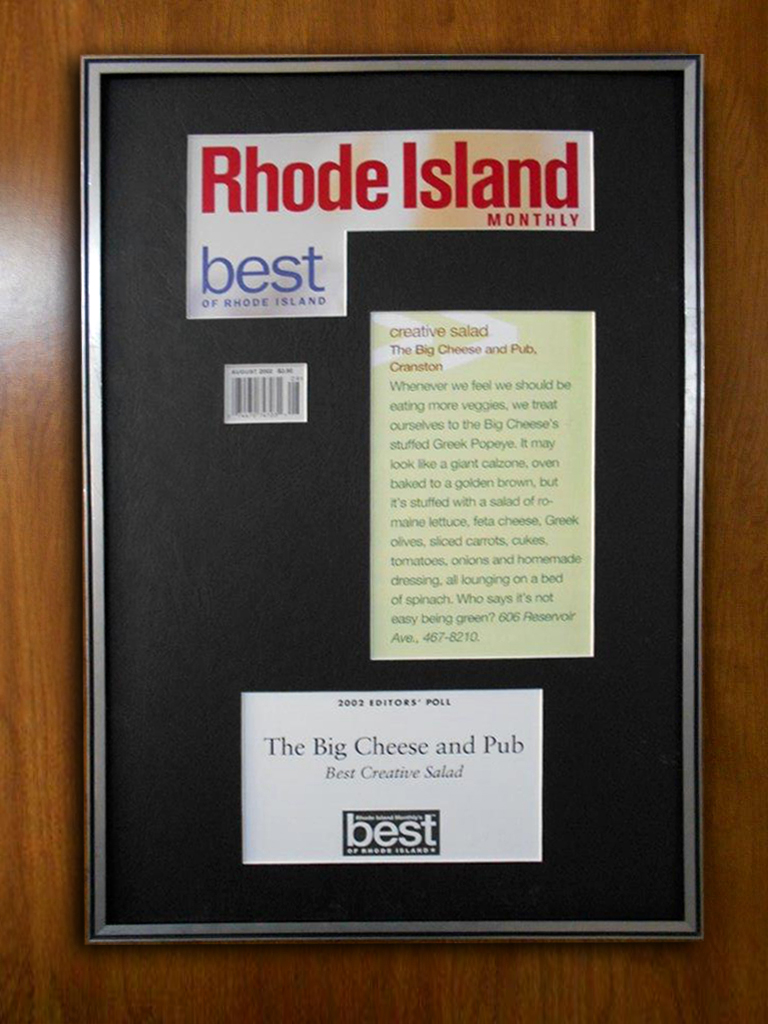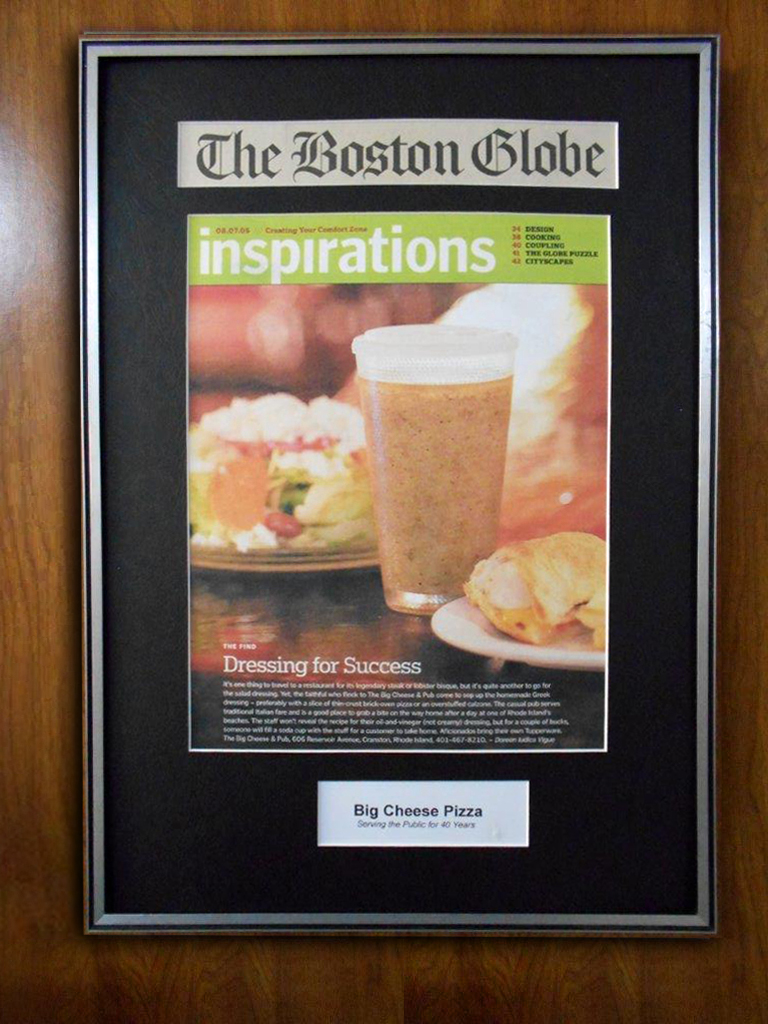 A true Cranston staple! With the best and unique calzone combinations that the state has to offer, amazing house salad dressing jump off, all different types of delicious pasta dishes and white or wheat pizza crust from as far back as I can imagine this place does it right with great service and prices and food that makes this tried and true Guinea Happy!
Michael I.
Place is just awesome. Calzones. Wheat pizza. Homemade salad dressing to killer. The subs are awesome. Subtly healthier than most. sauce is fantastic. Love this place.
Boris S.
I went here last night after a long day at work and a not so great birthday. I wanted to leave the craziness of "the Hill" and just try to enjoy a casual dinner. I'm so glad I told my boyfriend I wanted to check this place out. Usually birthday dinners for me seem to always be fancy and expensive but this time I wanted to trade my heels for sneakers and enjoy some delicious food in a relaxed setting. Our waitress, Erin, was awesome. We told her we were first-timers and she made some great suggestions. We started off with (I forget the exact name) a Spinach Pie stuffed with a Greek salad.... This is Hugeeeee and delicious. And oh, their salad dressings that we read about on here were to die for. Loved their newly added Balsamic one. We then decided to split a calzone ... #12? I think. Eggplant, sausage, hot peppers, cheese ... Again awesome. The ingredients were so good, fresh, and definitely homemade. These two items had us stuffed. And we're good eaters. We will definitely be back. And the staff heard it was my birthday and brought me a Dessert which they normally don't have. So sweet. Thanks for making my birthday better.
Erika J.
Was recommended to try big cheese by many native Cranston people and wow was I impressed. The salads are huge and the dressing is to die for. Got an eggplant calzone made with homemade wheat crust that was out of this world. Not your average pizza joint. Highly recommended.
Kyra L.